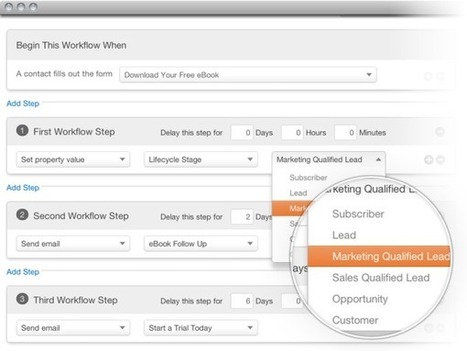 Several years ago (in internet years, anyway) it became clear to some marketers that one of the best ways to capture market share was through creating amazing content. Whether through blog posts, ebooks, social media, cartoons, videos, whatever -- helpful, educational, and interesting content was the name of the marketing game.

Today, I think it's fair to say that not just some, but most marketers are on board with this whole "content-is-important-for-marketing" thing. Our 2012 State of Inbound Marketing Report, for example, showed that the average budget spent on company blogs and social media increased from 9% in 2009, to 21% in 2012. Furthermore, over 81% of marketers in the survey named their company blog as "useful" or better to their business. And LinkedIn, YouTube, Facebook, and Twitter were considered "useful" or better by over 60%. Cool, so it seems like a good chunk of us are on board and rocking it with content. So ...

... What next? For a while now, the industry has been leading up to the next phase of marketing that is finally here in full swing -- context marketing. Whether you know what that means or not (no worries, we're about to tell you), I think you'll find that it's something you've either dabbled in, or wanted to dabble in, for some time. But now, there's actually plenty of technology available to do more than just dabble in it! So this post is going to introduce you to the concept of context marketing, and show you just how powerful it can be if you incorporate it into your marketing strategy.