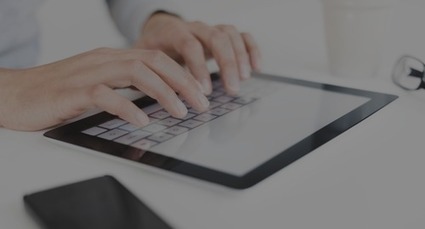 Dryft - Natural typing on touch screens
Features : 3 CORE INNOVATIONS
Touch Tap
Dryft's patented touch tap technology can detect whether a tablet user is resting or typing when touching the keys. This allows users to rest their fingers on home row keys before typing any letters. Try that with today's tablets and you will see a bunch of unintended key strokes.
Dynamic Keyboard
Dryft's patented dynamic keyboard is the industry's first finger tracking system. Dryft tracks the user's fingers while resting on the glass. With Dryft technology, the home row keys automatically come to your fingers and you don't have to search for those home row keys anymore.
Intelligent Language Modeling
Dryft works seamlessly with many existing language models to help disambiguate inaccurate typing. But the real magic of Dryft is how it minimizes those errors before they even occur. By adapting to your typing style, Dryft lowers your dependence on auto-correct.
Via
LucianeCurator https://lucianecurator.contently.com