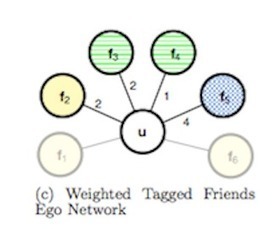 No man is an island. Especially on Facebook.
***
Interesting article about researchers' findings on photo tagging and social network consequences. With a social more than technological response. Interesting!
***
"The upshot? "Photo-tags can threaten privacy burdens in an indirect way," the authors note, "by pinpointing the nodes in the social graphs on which privacy-attacking algorithms may extract information, thus enhancing their accuracy." The social networks themselves, the researchers suggest, could work to solve that problem -- by, say, creating a "hiding" feature that would allow users to disguise tags and prevent their unauthorized use without fully deleting them. Which would definitely be a nice thing to have. But the real solution, it seems, will be a social one, fit for the age of the social network. And it will start with users re-conceiving of themselves not simply as users sharing their own information, but as actors and influencers who are responsible for the network at large."