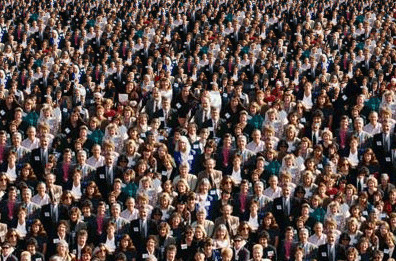 Do you ever feel like you are addicted to email or twitter or texting? Do you find it impossible to ignore your email if you see that there are messages in your inbox? Have you ever gone to Google to look up some information and 30 minutes later you realize that you've been reading and linking, and searching around for a long time, and you are now searching for something totally different than before? These are all examples of your dopamine system at work.
Enter dopamine – Neuro scientists have been studying what they call the dopamine system for a while. Dopamine was "discovered" in 1958 by Arvid Carlsson and Nils-Ake Hillarp at the National Heart Institute of Sweden. Dopamine is created in various parts of the brain and is critical in all sorts of brain functions, including thinking, moving, sleeping, mood, attention, and motivation, seeking and reward. (...)
It's all about seeking — The latest research, though is changing this view. Instead of dopamine causing us to experience pleasure, the latest research shows that dopamine causes seeking behavior. Dopamine causes us to want, desire, seek out, and search. It increases our general level of arousal and our goal-directed behavior. (From an evolutionary stand-point this is critical. The dopamine seeking system keeps us motivated to move through our world, learn, and survive). It's not just about physical needs such as food, or sex, but also about abstract concepts. Dopamine makes us curious about ideas and fuels our searching for information. The latest research shows that it is the opoid system (separate from dopamine) that makes us feel pleasure.