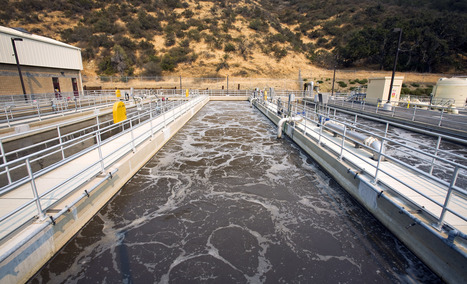 Bloomberg BNA — Virtually all of the water flushed down toilets and sent down drains in U.S. homes and businesses goes to wastewater treatment plants where it is cleaned up and then discharged into rivers, lakes, streams and oceans.
A conservation push spurred in part by drought, and expectations of greater shortages in the future, could change that. Soon, consumers could be irrigating their lawns or washing their cars with water that has come directly from a wastewater treatment plant.
Some might even be drinking it, experts tell Bloomberg BNA.
"We need to view stormwater as tomorrow's drinking water—or wastewater as tomorrow's drinking water," said Benjamin Grumbles, president of U.S. Water Alliance, which promotes the concept of "one water" rather than the traditional approach of treating and regulating wastewater and drinking water separately.
In many areas, especially in the arid Southwest, reclaimed water is already being used to water golf courses or to fill fountains. But with predictions of increasingly dry periods, a result of climate change, and a growing demand for water, the use of reclaimed wastewater in more applications is expected to grow.