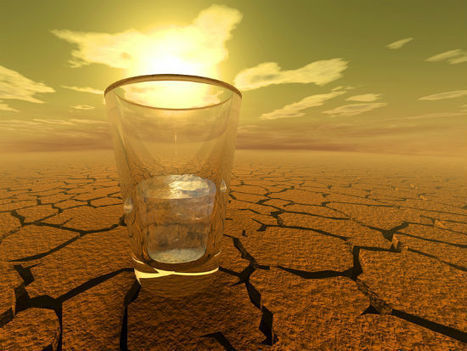 On World Water Day, breathtaking challenges for sustaining the future come into focus. The good news? Real solutions exist.
Real solutions to real problems
A holistic outlook that integrates behavior, technology, and conservation is what's needed to help set the world on a sustainable path. Greater efficiencies through an integrated approach to our energy and water constraints mean that we are protecting our resources and help to establish financial stability in these sectors.
So, while the energy-water nexus seems daunting, there are solutions to help mitigate or solve these challenges:
1. Joint planning
With cooperation, energy and water sectors successfully can reduce the reliance on thirsty fossil-fuel electricity and bolster the supply of water. Better understanding of each other's sectors will enhance coordination and better investment in long-term solutions to preserve our resources.
2. Public education
Education about the energy-water nexus (saving water saves energy and vice versa) is needed, and people need to know that their individual choices do play an important role in solving this issue — choices in which foods they buy, which cars they drive, and more.
3. Low-water energy resources
Support the development of solar and wind energy, which consume little to no water and generate negligible carbon emissions.
4. Preservation
Recognize that our planet's diverse ecosystems are part of the equation. Thoughtful management of the trade-offs between the needs of the energy and water sectors, and the plants and animals we share this planet with, is critical if we are going to ensure that short-term gains for economic development do not undermine the ecosystem that's so important for future resilience and sustainability.
5. Fair value pricing
Appropriately price energy and water resources to both provide sufficient revenues for industry players and promote conservation and efficiency through price signals.