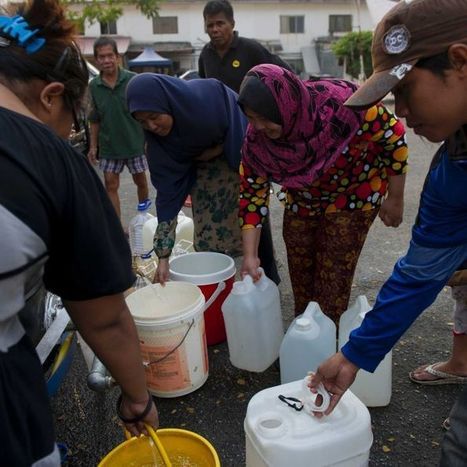 Malaysia will expand water rationing in and around its capital Kuala Lumpur, as a drought continues to affect millions.
The National water commission said over 300,000 households in Kuala Lumpur and nearby Selangor, will experience cuts for the whole of March, after a two-month dry spell depleted reservoirs.
According to the commission, another 50,000 premises in the southern state of Johor have also undergone rationing last week, as much of Malaysia suffers under bone-dry conditions and high temperatures.
"The hot weather and lack of rain in catchment areas have caused all reservoirs in Selangor to recede," said the commission's chairman Ismail Kasim.
Malaysia tends to experience dry weather early in the year, but the current spell has been unusually long, sparking bushfires and protests from communities whose taps have run dry.
The Malaysian Meteorological Department has warned the dry patch could last another month.
The Malaysian economy remains reliant on agriculture - it is the world's second-largest producer of palm oil and a major exporter of rubber.