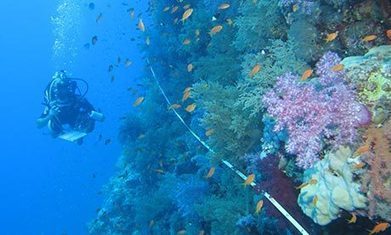 Climate change looms as greatest of threats, which also include fishing and pollution, says survey co-founder
"We found very large areas of dead coral around the Montebello Islands, off northwest WA, which is a protected area," he said. "Previously, this area was very rich in coral but it looks like it has been impacted by heatwaves in that area.
"In the Coral sea, the fish life was good but the condition of the reefs themselves surprised me. I expected to see a lot more coral than there was, possibly because of the number of cyclones that have passed through there."
"Over the next 50 to 100 years, climate change is the grand-daddy threat, no doubt," Edgar said. "The east and west coasts of Australia have both seen an increase of water temperature, of around 1.5C in the last 50 years.
"What's happening in the sea is out of sight but there are massive changes happening under the surface. There isn't much information on the biology down there, which is why it's invaluable to have this baseline data to measure against. There are massive changes taking place to the biology of the inshore system but no-one notices."