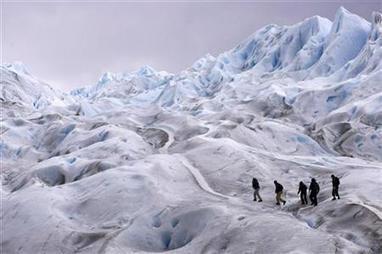 Climate change is not only melting Arctic sea ice but also disrupting sea creatures' life cycles.
The study found that increased ocean temperatures may cause large fish to become lethargic, spending more time resting on the bottom and less time swimming for food and reproduction opportunities.
"The loss of swimming performance and reduced ability to maintain important activities, like moving to a spawning site to reproduce, could have major implications for the future distribution and abundance of these species," Dr. Jacob Johansen, the study's author, said.
The study follows news that the amount of greenhouse gases in Earth's atmosphere hit another record high in 2012, continuing an upward trend driving climate change, according to a recent report released by the World Meteorological Organization.
The atmospheric concentrations of carbon dioxide, methane and nitrous oxide have increased to levels unprecedented in the last 800,000 years, the WMO's fifth annual Assessment Report stated.