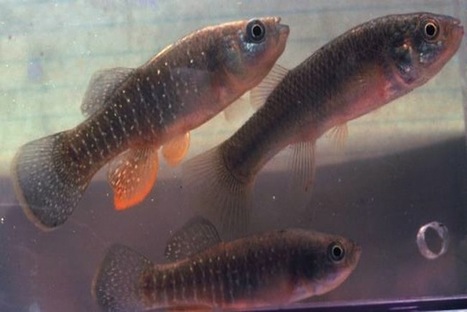 Washington Times Warming oceans may cause higher mercury levels in fish Washington Times WASHINGTON, October 4, 2013—Higher ocean surface temperatures triggered by global warming may cause fish to accumulate larger amounts of mercury, posing an...
Mercury pollution is mainly caused by coal-fired power plants, steel producers, incinerators, and cement makers that release it into the air. Other sources of mercury pollution are thermometers, batteries, consumer electronics and automotive parts that are manufactured, utilized or disposed of incorrectly. This pollution accumulates in oceans and waterways and is turned into methylmercury by bacteria found in the water.
Moving its way up the food chain as larger fish eat smaller contaminated fish, mercury fails to dissolve and instead accumulates in a fish's body at increasing levels. The mercury concentration in the bodies of large predatory fish who live a long time, including swordfish, tuna, mackerel and sharks, can be over 10,000 times higher than that of the surrounding environment, according to the Nature Conservancy.
Odorless and invisible, mercury in fish is difficult to detect and cannot be eliminated by trimming the skin or removing the bones. In the human body, mercury acts a neurotoxin that interferes with nervous system and brain functions.