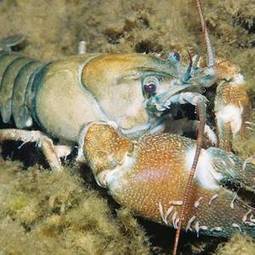 Irish Independent Overheated rivers are killing our endangered crayfish Irish Independent TWO major fish kills in Irish waters that also wiped out large numbers of globally endangered white-clawed crayfish are being blamed on rivers and lakes...
Unseasonal high temperatures, combined with compromised water quality and low levels after a dry spell sucked the oxygen out of a river in Longford and a Leitrim lake.
More than 2,000 fish – including brown trout, roach, pike, eel and white-clawed crayfish – were among the species found dead on a 6km stretch of the Camolin River, a Shannon tributary, downstream from Longford town.
Blue/green algae has recently bloomed in the lake. As Lough Keeldra is a designated bathing area, Leitrim Co Council has banned swimming until the cause of the fish kill is fully identified.
"After a prolonged period of low flow levels and unseasonably high water temperatures, all aquatic life but especially fish are extremely vulnerable to the slightest deterioration in water quality," a spokeswoman told the Sunday Independent.