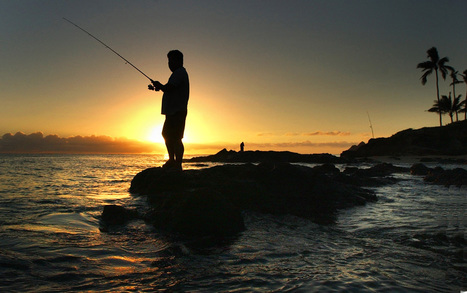 Nature World News
Pollution from Asia Linked to High Mercury Levels in Pacific Fish
Nature World News
Getting India and China to reduce their mercury emissions will likely lead to healthier fish in the Pacific.
A new study has found that mercury levels in fish that are caught off the coast of Hawaii are high due to toxins released from Asian countries. Researchers have even predicted that levels of mercury in North Pacific fish will rise with increase in global pollution.
The study was conducted by researchers at University of Michigan and their colleagues at University of Hawaii who found that about 80 percent of all methylmercury found in deep-water fish is produced by bacteria that reside deep in the ocean. Methylmercury is a toxic form of mercury. Their research also found that nearly all the mercury found in Pacific fish likely comes via air before being deposited on ocean surface.
"The implications are that if we're going to effectively reduce the mercury concentrations in open-ocean fish, we're going to have to reduce global emissions of mercury, including emissions from places like China and India," Blum said in a news release. "Cleaning up our own shorelines is not going to be enough. This is a global atmospheric problem."