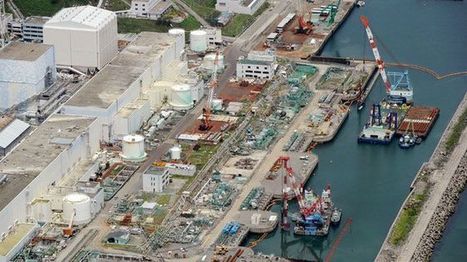 RT (blog) Japan: Radioactive water from quake-hit plant likely leaking into Pacific Fox News TOKYO – Japan's nuclear regulator says radioactive water from the crippled Fukushima power plant is probably leaking into the Pacific Ocean, a problem long...
Officials from the Nuclear Regulation Authority said a leak is "strongly suspected" and urged plant operator Tokyo Electric Power Co. to determine where the water may be leaking from and assess the environmental and other risks, including the impact on the food chain. The watchdog said Wednesday it would form a panel of experts to look into ways to contain the problem.
Marine biologists have warned that the radioactive water may be leaking continuously into the sea from underground, citing high radioactivity in fish samples taken near the plant.
Since May, TEPCO has reported spikes in cesium levels in underground water collected from a coastal observation pit, while the water-soluble element strontium showed high levels in seawater samples taken in areas just off the coast of the plant. The company says most of the contamination has been there since the 2011 accident.
Most fish and seafood from along the Fukushima coast are barred from the domestic market and from being exported. Seafood caught north and south of Fukushima are regularly tested for radiation to make sure they are safe for consumption. In the wider ocean, the contaminated water becomes too diluted to be harmful.