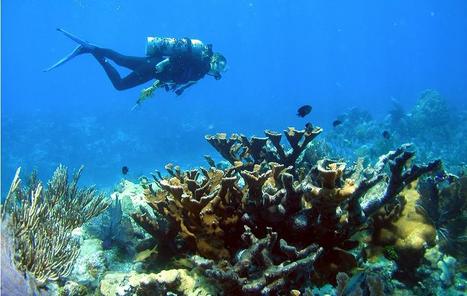 Latinos PostCoral Reef Losing Ground To Pollution and Global Warming: To Reverse "Dire ...Latinos PostThe International Conservation of Nature (IUCN) recently published a report that indicates global warming and pollution are responsible for a decline...
The study, which 360 experts contributed to, explains that coral in the Florida Keys, Puerto Rico, and U.S. Virgin Islands "has progressively declined from 25 to 35 percent in the 1970s to less than 15 percent today."
"Corals declined precipitously on the Jamaican north coast in the 1980s ... but not at Curacao and Bonaire where coral has more gently declined to about 25-30% today," the study states.
NBC points out that coral bleaching has contributed to the problem. The site describes bleaching as "a process triggered by stress such as warm seas or pollution whereby the coral expels the tiny single-celled algae inside that provides its color."