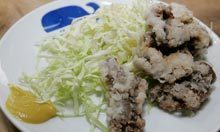 Three-quarters of the meat from whales caught last summer was unsold, report reveals (RT @SeaShepherdSA: YESSSSSSSS!!!!!! Sea Shepherd ROCKS!!! Japan's appetite for whale meat wanes - why?
Sakuma said the oversupply of whale meat, despite pockets of demand for the highest quality produce, had made Japan's lethal research programme unsustainable.
The Institute of Cetacean Research blamed low demand on the complicated auction procedure and reluctance among food suppliers to attract criticism from anti-whaling groups such as Sea Shepherd.
"We could not achieve the results we had anticipated," an institute official told Kyodo.