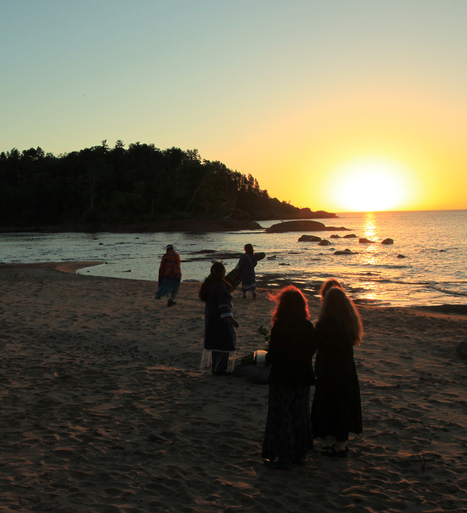 By Brian Bienkowski, cross-posted from Environmental Health News Part 5 of Pollution, Poverty, People of Color June 12, 2012. Head in any direction on Michigan's Upper Peninsula and you will r...
"The indigenous view on water is that it is a sacred and spiritual entity. Water gives us and everything on Earth life," [says] Jessica Koski, of the Keweenaw Bay community. The Keweenaw Bay Indians are fighting for their clean water, sacred sites and traditional way of life as Kennecott Eagle Minerals inches towards copper and nickel extraction, scheduled to begin in 2014.
Tribal leaders worry the mine will pollute ground water, the Salmon Trout River and Lake Superior, and strip the spiritual ambiance from their historical sites. Meandering through the Huron Mountains before spilling into Lake Superior, the river is home to endangered coaster trout as well as other fish that the tribe depends on for food.
The Keweenaw Bay community's L'Anse Reservation, home to 1,030 people, is both the oldest and the largest reservation in Michigan and sits about 30 miles west of the river. The struggle of this small community in remote, sleepy northernmost Michigan mirrors that of its native ancestors.