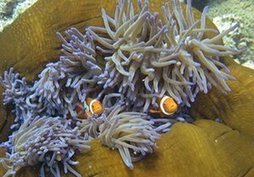 This election is Australia's last chance to save the reef, which requires $1bn a year for 10 years to reduce water pollution to give it a chance to survive climate change, report warns
The government needs to commit to $1bn a year for 10 years to reduce water pollution, which would give the reef a chance to survive the impacts of climate change, according to the paper published in the journal Estuarine, Coastal and Shelf Science.
"This is the last chance," said the lead author, Jon Brodie from James Cook University. "The current spending is totally inadequate ... You either do it properly or you give up on the reef. It's that bad."

Climate change is dramatically impacting the reef, with warm water causing 93% of coral reefs to bleach this year. It is the worst bleaching event ever seen in the Great Barrier Reef. Mass bleaching events were never seen before 1998.
The reef's ability to recover from bleaching is hampered by water pollution, caused largely by nearby land-clearing, as well as fertiliser and pesticide run-off from farming. Fishing also damages the reef's resilience by disrupting the ecosystems that support healthy coral.
Brodie and his colleague Richard Pearson analysed all the current management plans, evaluated their impacts and developed an estimate of what would be needed to give the reef a fighting chance against already locked-in climate change. The required measures would cost $10bn over 10 years. Brodie said that would get water quality to a point where the reef was in the best shape possible to fight the impact of climate change.