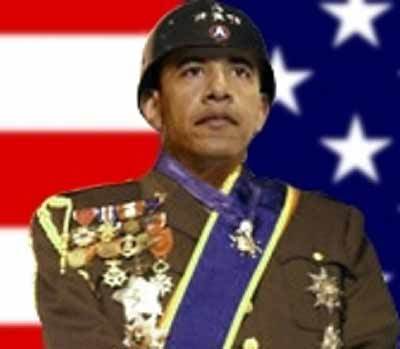 Over the past four years military generals are being eliminated by Obama.
LBN:
Maybe he wants to replace them all with Islam appeasers or gays so they can be killed easily?? But likely Islam appeasers since the Muslim Bro has infiltrated the administration and military.
Related:
ALERT:YIKE!! The Enemy Within Strikes Again
"U.S. Army Training and Doctrine Command, The Army Operating Concept 2016 - 2028." The report describes how the Army will respond to threats "at home and abroad"....An analyst who works for retired U.S. Maj. Gen. Paul E. Vallely told this reporter that now over half of Pentagon personnel are solidly in Obama's corner and share his values and world view. http://ht.ly/cL01A
MUST WATCH:The Muslim Brotherhood and US Policy-A Threat To America
.....they are infiltrating&undermining our national security through CAIR and the pandering by the current administration is emboldening our enemies. Egypt is the latest example with the rise of the Muslim Brotherhood. How Obama embraces Islam's Sharia agenda is covered in this report by Andrew McCarthy and The Center for Security Policy.
https://plus.google.com/u/0/103087425533147519173/posts/SqKyYQmHxei
Update:The Dangers to Our Military&Country-The Enemy Within
https://plus.google.com/u/0/103087425533147519173/posts/4MpFXhLipZ3
This story from the Washington Times confirms reports that there are terrorists infiltrating our military and political correctness under the Obama administration is enabling it. A report from the Homeland Security Committee was recently released with these findings:
Dangers to Our Military&Country
https://plus.google.com/u/0/103087425533147519173/posts/NR1M8dU8Aa5
I've shared posts on the Enemy Within several times before, from Congressman getting contributions from CAIR, a front of the Muslim Brotherhood, to our military being infiltrated with Muslim Brotherhood members and Obama meeting with them in the White House. https://plus.google.com/103087425533147519173/posts/CaEGRTxAZB5
Related: Feeling safe yet?A Summary of Dangers to Our Military&Country https://plus.google.com/103087425533147519173/posts/NR1M8dU8Aa5
Obama meets with terrorist at White House https://plus.google.com/103087425533147519173/posts/J5iUNj1A122 ;
FBI allowed political correctness to impede an investigation against the Ft. Hood shooter
https://plus.google.com/u/0/103087425533147519173/posts/Qv31YCEUkLc ;