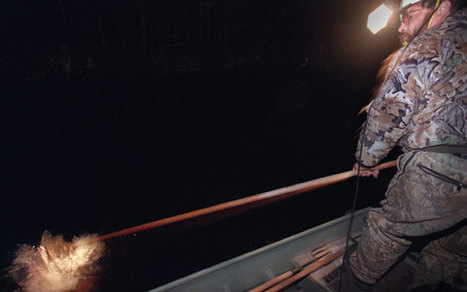 The six bands of Chippewa in northern Wisconsin have declared intentions to spear a near-record number of walleyes during the annual spring harvest.
The high declaration by the Lac du Flambeau band will terminate an agreement it has had with the state since 1997.
The tribes Friday submitted their declaration to spear 59,399 walleyes in off-reservation lakes. The declarations by band were Bad River 5,609 walleyes; Lac Courte Oreilles 5,879; Lac du Flambeau 24,283; Mole Lake 15,060; Red Cliff 2,194; and St. Croix 6,374.
After calculating the potential impact to the lakes' walleye populations, the Department of Natural Resources on Monday announced the sport bag limits would be reduced to one fish on 197 lakes, two fish on 331 lakes and three fish on seven lakes.
The standard daily sport bag limit on Wisconsin waters is five walleyes.

A DNR statement Monday acknowledged the Chippewa tribes are acting lawfully within their treaty rights.
However this year's "drastic increase in lakes named at a one-walleye bag limit is significant, unprecedented and a challenge to long-standing partnerships," DNR Secretary Cathy Stepp said.
Via
Sarah LittleRedfeather Kalmanson