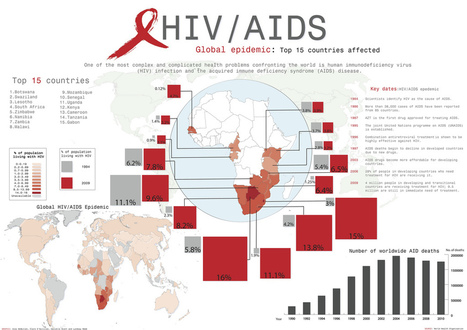 AIDS is a global issue, but clearly this impacts Sub-Saharan Africa far more than any other region.
Tags: Africa, medical, infographic, development.
The public health of a country is a strong indicator of that country's development. AIDS/HIV is a big problem, especially in Sub-Saharan Africa. Check out this infographic to learn more.