Scoop.it!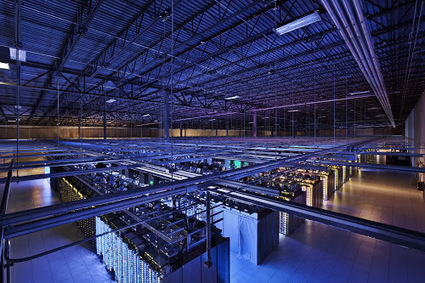 vidistar's insight:
1. El nombre inicial de Google era BackRub, inicialmente ideado como ranking de sitios web en los resultados de búsqueda.
2. Google proviene de la palabra "googol" un término matemático para indicar 10 elevado a 100.
3. Un documento de los fundadores de Google, Larry Page y Sergey Brin, relacionado con su fundación y teoría es el décimo más descargado de la Universidad de Standford.
4. Tanto Page como Brin son hijos de profesores de Universidad.
5. El famoso lema de Google "Don´t be Evil" ("No seas malvado"), fue adoptado por la compañía dentro de su código de conducta. En realidad, lo que quiere decir es "Don´t be Microsoft" ("No seas Microsoft") en clara referencia a su modelo de negocio.
6. Google tiene más de 10.000 trabajadores a nivel mundial.
7. Google estimula a sus trabajadores a utilizar el 20% de su tiempo laboral en pensar y desarrollar nuevos proyectos.
8. El resultado de esta iniciativa es la creación de proyectos de la talla de Gmail, Google News y AdSense.
9. De hecho, la compañía asegura que la mitad de los productos que ha lanzado Google provienen de ese 20% de tiempo libre para los empleados.
10. Google nombró a un responsable para mantener ese entorno innovador.