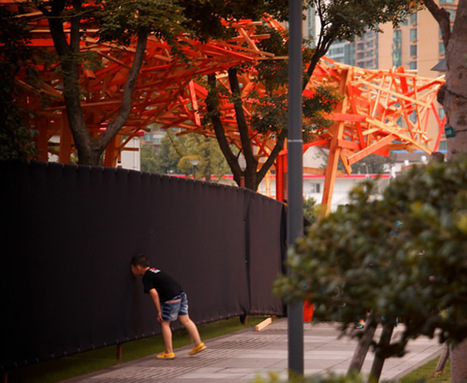 Red Beacon is a recent work by Arne Quinze, a Belgian artist widely known for his chaotic wooden public art installations.
Sited within a public park in downtown Shanghai, Red Beacon aims to "lure" passers-by into the park from the city.
Quinze believes that "we live in an era where direct social interaction has been almost completely diminished." His ambition is to create work that sparks public conversations… perhaps conversations under red canopies of aggregated wooden sticks.