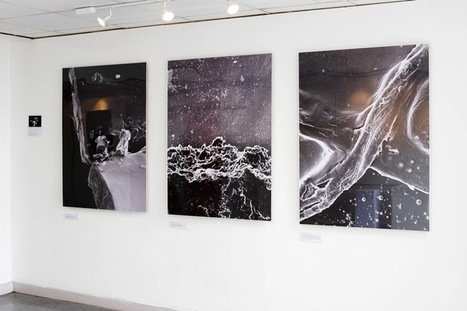 Kingston University photography students Luke Evans and Josh Lake wanted to do something unusual for their final major project, so they decided to turn themselves into human cameras by eating 35mm film squares and letting their bodies do the rest.
The single film segments were first ingested, excreted (in a dark room) then washed.
The damages made to the emulsion surface by the students' internal organs were examined with the assistance of a scanning electron microscope and in this way the process for creating the series is visualized in three large-scale black and white prints.