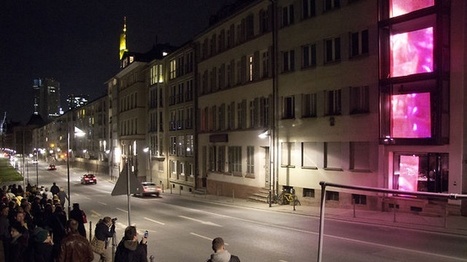 A five storey veil of light situated along the river Main at the unique Seven Swans multi-functional restaurant, bar, office and hotel.
In the heart of Frankfurt, everyone is invited to take part in the festival of light.
By scanning a QR code mounted on the facade the users are brought to a website [kollision.dk/public/wind/], which allows them to interact with the veil.