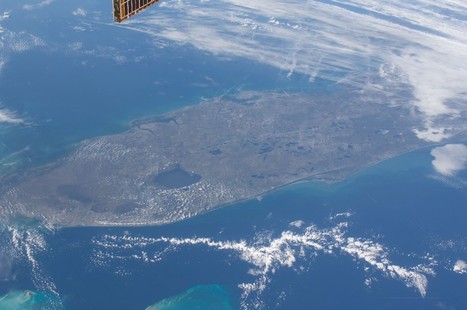 This photograph, taken by one of the Expedition 30 crew members on New Year's Day of 2012, from onboard the International Space Station flying at a point above the Bahamas, shows most of the peninsular part of Florida.
The scene includes Cape Canaveral and the Kennedy Space Center near frame center.
The Gulf of Mexico is in the top portion of the photo.