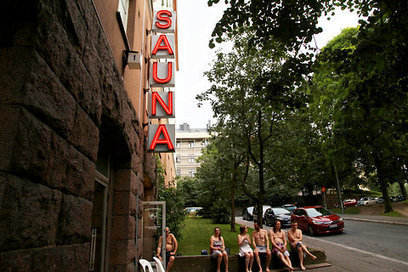 The Frugal Traveler asked locals in Helsinki where to go. Here's where they sent him.
Seeing a city "like a local" may be a battered cliché. But it's also a valid goal. And it's considerably harder to do if you don't know any of these "locals."
I didn't know a soul when I got to Helsinki. And it has been my experience that concierges or innkeepers or hostel staff members who field frequent questions like "Where do the locals go?" or "What's your favorite?" end up reciting the same answers they give everyone else. Guidebooks and Web sites often point out "local haunts," though if their audiences are big enough, there goes the neighborhood.
Via
Ulla M. Saikku