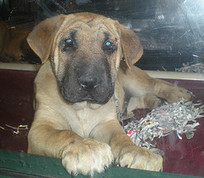 If you want to do volunteer work with animals, there are a lot of ways you can help. Here are 8 easy ways you can get started today.
1. Volunteer at a shelter.
Walking and feeding dogs, cleaning, helping dogs look and act their best so they can find their forever home. It's not easy, especially if you get attached easily, but it's a very important job.
2. Start a meet-up.
If you're good at organizing social events you can help dog lovers connect with each other. Check out Meetup.com and start a group for your community – big dog lovers, breed-specific groups, hiking dogs, walks for a cause, etc. The only limit is your creativity.
...
Via
Isabelle clere Escouteloup