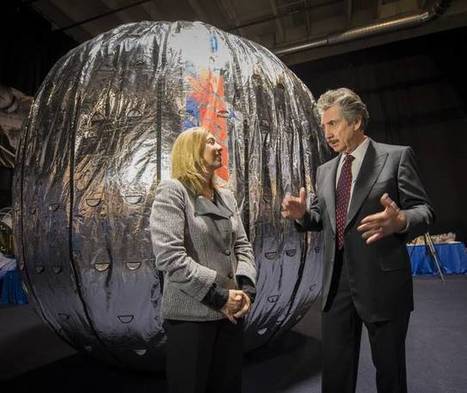 Las Vegans are used to seeing passenger planes, fighter jets and helicopters crisscrossing the congested skies.
Next year, if you make the extra effort, you could also see a spacecraft.
Aerospace entrepreneur Robert Bigelow unveiled plans Thursday for a craft known as The Guide. He gave few details but described it as a "flight-like testing unit" that is smaller than a car.
He plans to have test flights in early 2014 at a dry lake near Alamo, about 100 miles north of Las Vegas.
Bigelow, founder and president of North Las Vegas' Bigelow Aerospace, said The Guide would be able to land as an operational base on the moon. He did not disclose its development costs but said he is "trying to get (it) in contract." It's the "simplest, least expensive base" he could build, as NASA looks more and more to the private sector for help with human space missions, Bigelow said.
Via
Stratocumulus