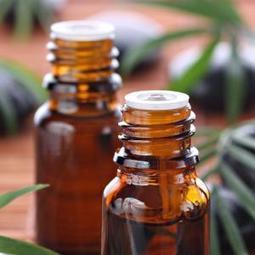 As the battle against superbugs like MRSA and other hospital-acquired infections rages on, researchers have determined that oils derived from plants outperform the antiseptic chlorhexidine and even ethanol in the inhibition of antibiotic-resistant bacteria.
The researchers - from Australia's Royal Brisbane and Women's Hospital - tested a number of extracts derived from plants, including Tea Tree oil, Lemongrass oil, and Eucalyptus oil - against several of the most deadly antibiotic-resistant superbugs. These included Klebsiella pneumoniae, MRSA - methicillin-resistant Staphylococcus aureus, VRE - vancomycin-resistant Enterococcus, multi-drug resistant Pseudomonas aeruginosa, and ESBL-producing Escherichia coli. The testing was carried out in a laboratory.
The researchers also tested the same bacteria strains against the two most popular antiseptic products used to disinfect hands, hospital equipment and bedsides - chlorhexidine and ethanol, commonly termed rubbing alcohol. The concentration of these were standard issue – 0.1% chlorhexidine and 70% ethanol. The researchers also tested olive oil – as olive oil is also used in some settings to repel bacteria.
The researchers measured what is referred to as the zone of inhibition. This is the distance to which a substance will repel the bacteria - preventing microbiological activity. A larger zone of inhibition relates to a stronger antiseptic/antibiotic agent.
Via
Jonathan Middleton