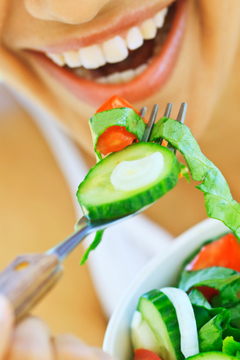 By Matthew Ballo, M.D.
Most cancer patients are elated to complete their treatment and ready to get back to their normal routines. But along with the excitement, there is often some fear and apprehension about the future.
The fact is, completing
cancer treatment
doesn't necessarily mean a patient is "done." Going forward, it's imperative that patients adapt to a new normal and commit to a healthier lifestyle to build strength and energy, and to reduce their risk of recurrence. In our
Road to Wellness
program, which is designed to support patients as they transition from cancer treatment to
cancer survivorship
, we put a heavy emphasis on the importance of proper nutrition.