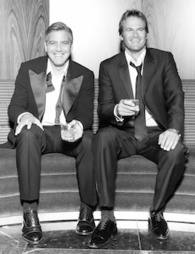 WE: When it isn't Tequila, what are some of your favorite wines?
GC: I've really come to like Barolos recently—and Valpolicella. Giacomo Conterno Barolo Monfortino comes to mind. And, lately, Zenato Amarone della Valpolicella.
WE: What is your favorite food and wine pairing?
GC: Pinot Grigio with fish, cooked fillet-style like they serve it in Italy. And some Tuscan reds when going more towards pastas with rich and heavy sauces.