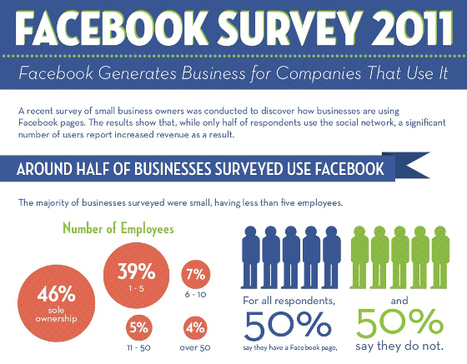 Half of small businesses aren't on Facebook yet -- but why?
The most popular reason: No time, according to 32.7 percent of the 1,674 small business owners surveyed by Pagemodo.
The Facebook-less also cited not understanding how the social network would help their business, the belief that their customers were not on Facebook, not knowing how to start a brand page, and not knowing Facebook brand pages existed.

However, despite all of the reasons cited above, more than 60 percent admitted plans to launch Facebook brand pages within the next 12 months...