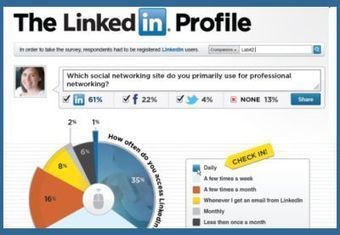 How does the average executive use LinkedIn?
He or she logs on anywhere from a few times a week to daily, is a member of at least one group, and does not pay for a premium account.
According to the infographic, 42 percent of users update their profile regularly, and 37 percent frequently update their profile picture. However, 12 percent say they haven't changed their picture since they joined the site.
Interested in how people use LinkedIn the most?
Top-level executives primarily use it for industry networking and promoting their business.
Middle management executives use it to keep in touch with people and network within the industry.
Entry-level executives use it to job search and network with co-workers.
For more stats, check out the graphic...