Scoop.it!
GDC2015 - some thoughts and observations from the 4D Pipeline team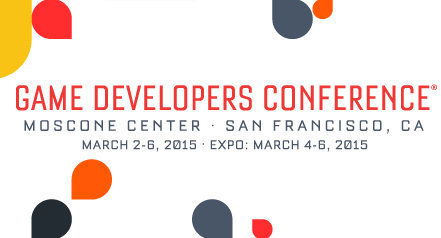 Jed Fisher's insight:
Tyler and Phil from our 4D Pipeline team attended GDC last week (next week we head to NVIDIA GTC). I thought i'd share some of their thoughts and findings - feel free to ask any questions.
Oculus : Everywhere. bunch of other headsets - such as OSVR also looking to get adopted but Oculus widely used and most of the big demo queues were to see Oculus related demos. Oculus folks said Unity was the biggest authoring platform for them - though the had demos from Unity and Epic showing.
Oculus demos themselves - graphically better - didnt queue for the biggest ones which looked stunning from TV views - but quickly samey - innovation and design is (as with anything) going to be a big differentiator for content and good interactive VR scenes -will up the requirements for design, interaction design and balancing visual quality against hardware requirements..
VR Hardware:
A lot of VR hardware on display that goes with headsets e.g. - tracking tools such as Sixense (http://sixense.com/) - which tracked your hand and feet to fully immersive you and platforms like or actually platform -Virrtuix Omni - kind of specialist treadmill - which allow you to physically walk or run in virtual space (I was impressed how well this actually works (see http://www.virtuix.com/) was being demoed but nearly all seemed to be still at pre-order stage.
Interestingly - unlike earlier generations of VR hardware - these all pretty much seemed to work and i was a lot more impressed by Virtuix walking platform than I expected given it actually works really well. (but anything that requires special shoes plus physical tracking base is not a mainstream product).
I am not convinced there is a large home market for all this stuff - not yet - it needs another evolution - right now - you need to buy headset (400 bucks) body tracking ( 199 - who will pay 199 for a 3D space joystick?) and onmi walker (699) plus PC with decent high end card (lets say 1300 inc card) - so total cost before you have content is $2500.
Expensive for home - HOWEVER - for a VR training platform for industry, military etc or location based entertainment - that is obscenely cheap. The inclusion of hands - so tool world interaction and ability to physically walk through environments safely does change the experience significantly.
WebGL: - being promoted by Unity, Epic, Mozilla but seemed to be a common discussion element - especially with Facebook opening up Walls to support WebGL. This is major! And is bigger news in terms of market opportunity. It makes it of interest to advertising and agencies. Bunch of small companies with Webgl engines and webgl physically based shaders - PlayCanvas was the best of them - but they could get killed by the bigger engines. shame - good engineering - nice engine -fast and small - but huge market challenge given the big guns. Awesome to see Unity now publishing out to WebGL.
Epic Unreal - largest stand at the event and being used on lost of other stands either for games or to show how other products (VR, headsets, nvidia cards, or game engine components e.g. voxel engines) integrate with it. Architectural demos were stunning. WebGL looked awesome. Both Epic and Unity had stuff on show with Mozilla (epic had unreal content on Google, NVIDIA and Oculus stands as well)
Unity - stand popular and busy but unlike previous years where Unity dominated the show this year there were lot of folks comparing Unity and Unreal. Audio Editor in 5 is very impressive ( i think my favorite feature) (plus webgl publishing). Unity still has the best run everywhere capability, plus an incredible app-store and huge community.
Crytek - surprisingly impressed with the visual quality especially for environment demos. Crytek seemed to be in first place, closely followed by Unreal - Unity chasing hard with physically based shaders. Crytek's subscription model (10 bucks a month - no royalty) was getting fair degree of interest (based on questions being asked) but they need a stronger mobile story. However if they can get their act to together restructuring the company around their platform play Unity will then have another really strong competitor coming into its home territory.
Physically Based Shaders:
Every game engine - Not just Epic and Unity but small ones like the webgl based PlayCanvas - were using Physically based shading - its definitely the new art and lighting method.
Price War:
This weeks move to free will kill a lot of competition and there were already far fewer smaller game engines on display there this year than last . Even Sony who opened sourced its windows based game authoring tool and level editor -was getting very little interest in this area. So there is a race to the bottom on pricing to dominate the market. I cannot see how the price drops are sustainable unless you have a platform play that is generating revenue in addition to authoring tool sales e.g. Unity with Asset store etc, or Epic - their own games + asset store and triple AAA licensing and royalty - or Crytek, Asset store plus their own game revenue, AAA revenue. Thats a big set of barriers to any new comer or smaller engine supplier.
--
Looking forward to NVIDIA GTC next week - ping me to meetup jed(at) 4Dpipeline (dot)com