Scoop.it!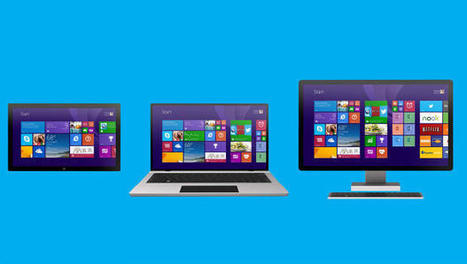 Windows 8 looks perfect. But new updates may revert its design to appease consumers. What is going on?
Jed Fisher's insight:
Reallly smart Design article.
First and foremost, good design solves problems.
With Metro, Microsoft made incredible art and bad design....
As the author of this article points out, some of the things they accomplished were huge challenges to overcome (for example, having a common interface across multiple devices, etc) but they were not challenges that end users really cared about (needed)...
From the article - the entire "content not chrome" idea is downright poetic but showing people their vacation photos in a tiny box is not necessarily faster or clearer than showing them an icon of a photo book.
Highly recommended article for all designers.
Key take aways - understand your customers need (input should come outward in, not inward out). and do user focus design (from beginning to end). Developing or designing in a silo does not work - you need to get out there and test it with real customers, listen to them and test it with them. Test it, fix it, test it, improve it, test it, fine tune it, test it, get it right, test it, ship it!