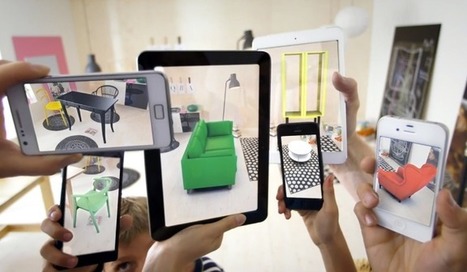 It's been a little more than a year, and the 2013 IKEA Catalog App, the most downloaded app of 2012, is back for 2014 with first-of-its-kind augmented reality features.
If you remember last time, there were 43 pieces of content, augmented or otherwise activated.
And better than ever, catalog readers can place, move and share over 100 pieces of furniture in 3-D Augmented Reality.