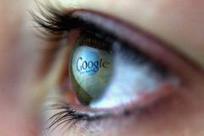 Google has placed bets on Nvidia to fight its main rivals—Apple, Microsoft and Facebook by theStreet.com
Conclusion No. 1: I draw the conclusion that Google is working very closely with Nvidia for a new set of mobile computers—smartphones and tablets—with dramatically higher computer power, to be announced starting in late 2014. These smartphones and tablets would be more powerful than almost all of today's PCs.
Conclusion No. 2: It was clear that the Nvidia Shield is now Google's big play for the gaming market—at least for this year. It is a big part of Google's plan to make Microsoft's Xbox ... simply irrelevant.
Conclusion No. 3: Google's innovative use of GPUs in cloud photo processing could lead to higher demand for Nvidia's GPU cloud servers.