Scoop.it!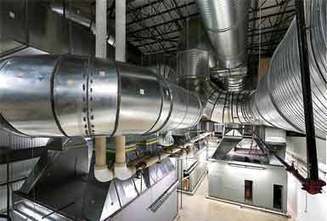 Building owners and facility managers can reap the benefits of using building information modeling (BIM) long after construction is complete.
Jed Fisher's insight:
We live in buildings.
Our homes, workplaces, universities, museums, hospitals, etc.
Companies spend millions making their new building campuses and attracting talent to them (see Facebook, Apple, NVIDIA, ...)
In sci-fi's we see people using 3D maps all the time to pull up useful information but in 2013 we barely do this...
And the crazy thing is that we often have these 3D/BIM models from the building process, and if we simply used them downstream there is so much more we could do.
By having a 3D/BIM model in our pocket, on our mobile, we can see where our colleagues are (see WifiSlam), find where a room is, see which meeting rooms are free (and where they are), find faulty equipment, do inspections, navigation, visually see where team members are located, get help navigating a museum, hospital, or university campus, etc, etc.
I really am looking forward to seeing more great Apps which utilize 3D/BIM for downstream use, be it field management, facility management, or occupant interactions.
It's 2013 - let's live in the future!