Scoop.it!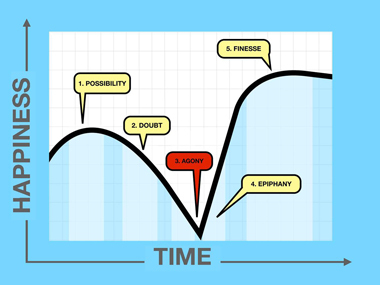 I love the creative process. Yet I hate it, too. Creativity is almost always a love/hate/love relationship.
Via
The Fish Firm
,
Stepped Leader
Jed Fisher's insight:
Off topic but nice article. Always good to remember that it is a "process" and it's ok to go up and down through the process.