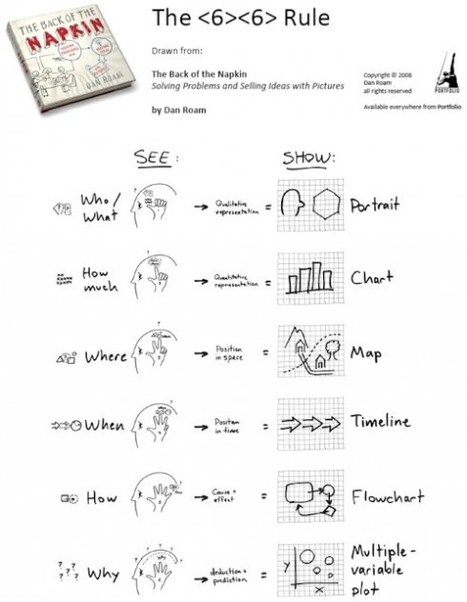 I was recently asked to give some advice on how to go about teaching a Visual Thinking and Storytelling course and realized I had a lot to offer, but had never condensed it into a synopsis/example listing. So here is version 1.0 of my recommendations (version 2.0 will be coming soon)

I use the Rule from The Back of the Napkin to cast an overview of the kinds of ways we see and show information, but I also use a lot of ideas from service design thinking to engage students with ideas about storytelling and diagraming out problems.
Via
Gregg Morris
,
Kimberley Lyles-Folkman, Ph.D.