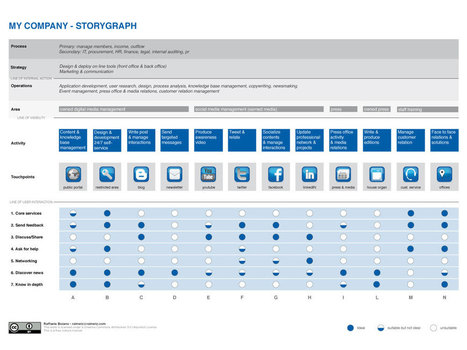 The storygraph is a deliverable I made to visualize the user needs/touchpoint matrix. Then it became a powerful tool, but let's start from the beginning.
Service Design meets User Experience in this version of a customer service journey visualization.
Though less pictoral and more diagrammatic than some forms of customer journey visualizations, it does help summarize fairly readily the range of possibilities.
Key to creating and using this type of visual documentation is understanding where "the rubber meets the road"... combining strategy with activities and evaluating the feasability of various courses of action.