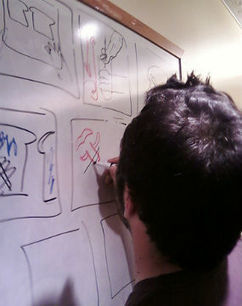 When does a repair call begin? Is it when a customer picks up the phone to dial customer support? Or is it when they first buy the product?

Service Design looks at te entire process, and one of the most revealing methods is lifted from traditional movie-making: creating a storyboard.

Putting the steps together, from beginning , middle and end using visuals clarifies the process and allows pain points, milestones and successes to surface easily.