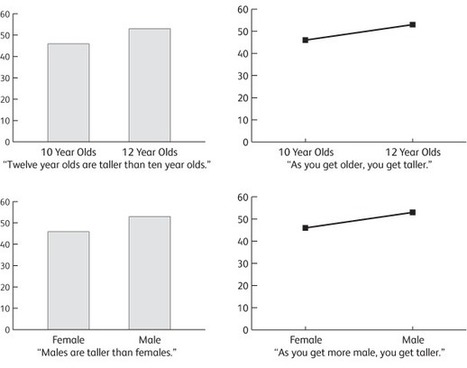 We all know visualizations can be a great way to represent data, but some visualizations are better than others at certain data.
Sometimes, a bar chart is better than a line chart. This is because visualizations don't just represent data, they also represent qualities of data.
One of these qualities is the degree of continuity. There are three main levels of continuity that data can have.
-Continuous: These are values like Temperature or Time. They can be subdivided into infinitely small increments.
-Discrete: These are values like Number of Elephants. They have a set amount of accuracy, often nothing smaller than 1. Usually each member of these values is numbered, not named.
-Categorical: These are values like States or Fruits. These are also discrete, but the values are different enough from each other to each have a name.

Now that we know we have these levels, and we know what they are, how do we visualize them best?