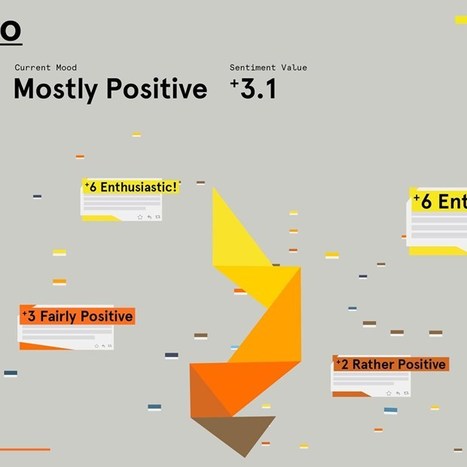 A data art project called Emoto aims to track people's emotional response to the Olympics using online sentiment analysis tools and then represent that data in interactive visualisations (Cool real-time visualization of Olympic social media data
Emoto will analyse tweets and updates to determine the emotional reactions of people around the world. The project was developed by Drew Hemment, an artist and curator of FutureEverything, visualiser Moritz Stefaner and design collective Studio Nand. The collected data will be transformed into a series of creatively-designed infographics shared in realtime through the website emoto2012.org, along with the responses and commentary by those compiling the information.
Drew Hemment said: We chose to do this because the thing that connects most people at a big event is emotional intensity and energy...