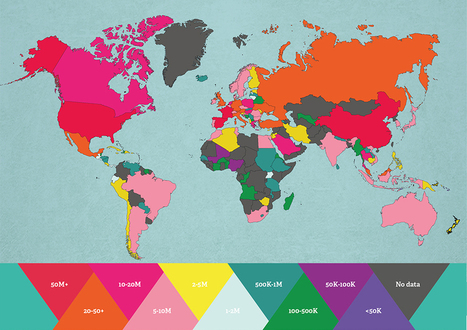 If you've ever wondered which country was the most popular tourist destination, wonder no longer—this map shows which countries get the most visitors every year.
It might surprise you to find out that France is the most popular destination, welcoming in 81,400,000 visitors every years. That's nearly 20 million more visitors annually than the U.S. which comes second.
Find more information at the link.