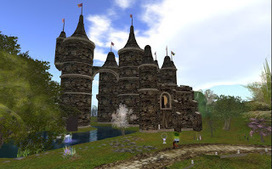 2016 Relay For Life of InWorldz Come to an End But The Fight Still Goes On
This Saturday, November 15th at 8am IWT***
and for the following 12 hours, we are inviting you to join us in celebration, with our 5th Relay season of Relay For Life of InWorldz.

This year we are delirious to announce, as of this past Sunday, you have helped our volunteers pass the Iz$ 4.5 Million Izzie mark, for this season! On behalf of all of us at RFL of IW, a warm thank YOU.

We are so proud of the hard work of so many people who gave their support to Relay For Life this season, from offers of time and talent for Relay. It is truly is a beautiful thing.