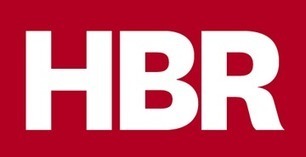 [Keith Ferrazzi - HBR blog]
We all tend to trust what we can see. If someone is always in the office early and leaves late, you'd probably assume he is a dedicated, hard-working employee. But he might actually be the least productive of his co-workers.
And that's why numerous experts have advised that companies should avoid management by observation, and instead focus on the actual work itself. But many companies have clung to cultures of "face time," in which staffers who log the longest hours are assumed to be the best employees. I, myself, have been guilty of that bias. Though as telecommuting becomes more widespread and the workplace becomes increasingly virtual, management by observation simply doesn't work anymore. Supervisors can't concern themselves with the "where" and "when" of work. Instead, they now have to concentrate on the "what" and "how."
[...] While some companies like IBM and P&G have become adept at remote evaluations, many businesses are still struggling with the basics. From our numerous interviews and research investigating this topic, we have derived a list of the following best practices.
Via
Arie Baan