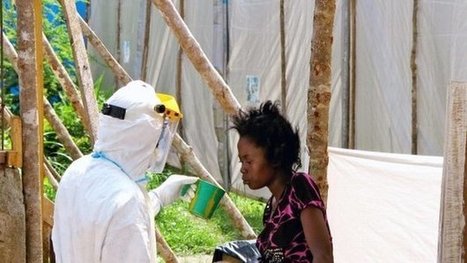 The Democratic Republic of Congo has confirmed that an outbreak of haemorrhagic fever in the north of the country has been identified as Ebola.
Health Minister Felix Numbi told the BBC that tests on two people had confirmed the disease in Equateur province, where 13 had already died.
But he said the deaths occurred in an isolated area and the disease seemed a different strain to West Africa's.
Dr Numbi said a quarantine zone was being set up to contain the disease.
The cases are the first reported outside West Africa since the outbreak there began.