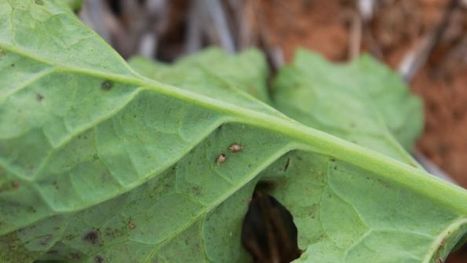 Beet western yellows virus has been found in canola crops on the Eyre Peninsula.
Farmers on South Australia's Eyre Peninsula are being warned to keep an eye on their canola, with the beet western yellows virus being seen in the area.
The virus has already caused damage in the State's Lower North, Mid North and Mallee, as well as in New South Wales and Victoria.
It is an aphid-spread disease that turns green crops brown and can significantly cut yields.