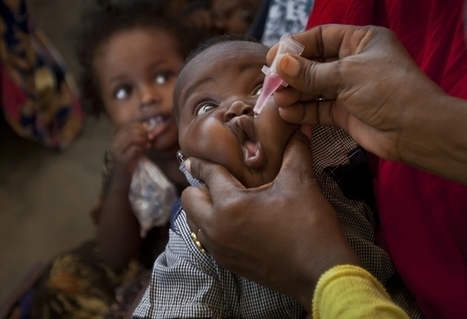 LONDON (AP) —
The spread of polio around the world has become so serious it is now an international public health emergency, the World Health Organization warned today.
The agency said the problem could grow in the next few months and unravel the nearly three-decade effort to eradicate the crippling disease.
It described current polio outbreaks in Asia, Africa and the Middle East as an 'extraordinary event' that required a coordinated international response. It was the first-ever international alert on polio.
'Until it is eradicated, polio will continue to spread internationally, find and paralyze susceptible kids,' Dr Bruce Aylward, who leads WHO's polio efforts.